FIAT New York
Manhattan was named by the Algonquians, who were one of the earliest populations to inhabit the island.  The most popular translation of the word Manhattan is "hilly island."  Like all of the United States, Manhattan and the larger New York County were later settled by Europeans. 
One of the earliest known European voyagers to visit the New York harbor was Italian explorer Giovanni de Berrazano, who likely sailed up the Hudson River and saw Manhattan island during his visit.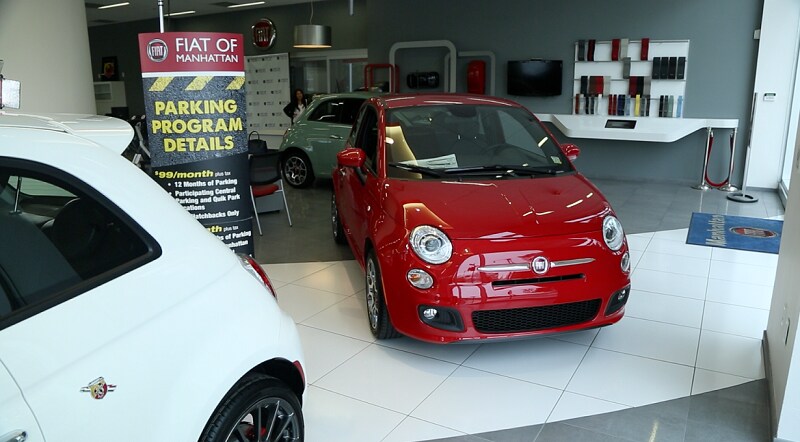 Today, Manhattan is full of landmarks that attract both New Yorkers and tourists alike.  The most notable of these include the Empire State building, New York University, Columbia University, Lincoln Center, the American Museum of Natural History, Central Park, Broadway, Wall Street, and Times Square.  
Of course, today the 9/11 Memorial is a place where people from all over the world come to remember one of the most catastrophic events in American history.  The memorial helps brings solace and reflection for all of those who visit. 

As a family-owned business, FIAT of Manhattan believes now, more than ever, that building up and connecting with our community is of the utmost importance.  Our constant efforts to make life more enjoyable and convenient is one way we contribute to the Manhattan community.  That's why we offer $99 monthly parking in NYC when you purchase a new vehicle from us.  We also work hard to make our service department easy to contact and connect with, and we're always happy to answer any questions you might have.  
But our dealership isn't alone in valuing community.  FIAT, which stands for Fabbrica Italiana Automobili Torino (Italian Automobile Factory Turin), was founded in 1899.  The factory worked to create beautiful and inexpensive Italian design.  During WWII, FIAT worked on a new car for families because it wanted to promote community and individual freedom and help people live each day to its fullest.  The increased mobility in Italy and the European market is just one small way FIAT contributed to Europe's recovery after the war.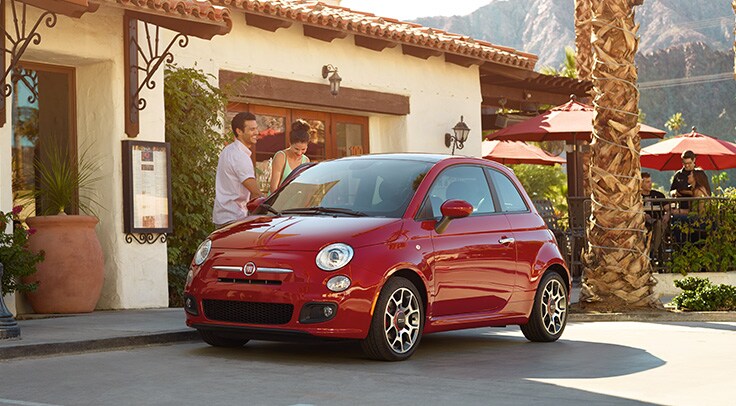 Today the FIAT brand is best known for its sleek, Italian design.  With modern interior features and an almost sexy appeal, the FIAT 500 is a favorite among the hip and trendy, young and old.  Of course, it's the perfect car for Manhattanites.  As a small car with great maneuverability, the FIAT 500 makes city parking easy.  And for families, the 500L turns the 500's two-door coupe into a four-door family car with enough room for everyone.
Of course, everybody's favorite is the 500 Cabrio. The iconic design gives you a clear view of the Manhattan sky, whether you're driving around or out of town.  With all models ranging from 34 to 40 mpg city and highway, there's no reason to limit yourself to Manhattan.  Why not take that cross-country trip you've been dreaming of?  Or take a road trip down to the Florida Keys.  
Regardless of your destination, getting there in a FIAT is the way to go.  After all, FIAT is all about loving your life.  So go out there and spread the love.
Connect with us: