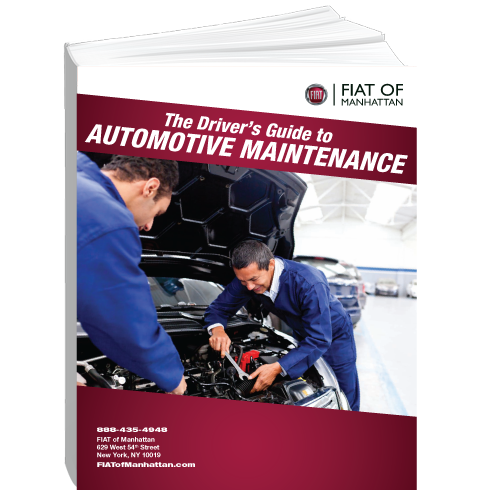 Regular auto maintenance is the best way to ensure your vehicle stands the test of time. Recent advancements in automotive engineering, maintenance parts, and service techniques have caused a shift in regular maintenance schedules and necessary services. In this guide, The Driver's Guide to Auto Maintenance, we'll demystify auto maintenance for you.
In this FREE guide, we'll discuss the following:
·         Where to find your regular maintenance schedule
·         How to perform your own mini inspection
·         How to determine whether to deviate from the schedule
·         Technology options for tracking your auto maintenance
You'll also get a coupon for $99 monthly parking in New York City when you purchase a new FIAT from FIAT of Manhattan.
Simply fill in your name and email address in the form to the right and click Download Now to claim this free guide and your $99 parking coupon!