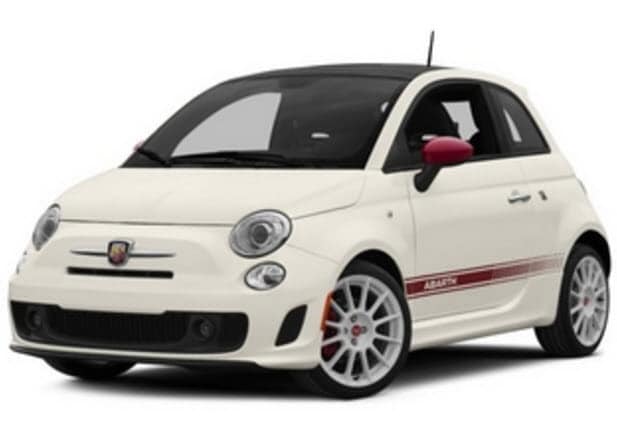 While shopping for a car, your safety is non-negotiable. You deserve a vehicle with the best safety features so you're always prepared for the worst.
Luckily, the FIAT 500 Abarth is engineered to maintain control on the roadway when the unthinkable happens in Manhattan or Long Island. Keep reading to learn more about the Abarth's responsive and intelligently designed safety features.
Abarth Seven Airbag System
Each FIAT 500 Abarth comes with seven airbags: an occupant sensing airbag, a knee airbag, an overhead airbag, dual front impact airbags, and dual front side impact airbags. If an accident occurs, the airbags deploy to provide a buffer between passengers and the collision's impact.
Abarth Steel Cage Design
The 2016 Abarth may be small, but its computer-designed steel frame channels an accident's energy toward designated front and rear crumple zones to protect passengers from the impact. The Abarth is engineered to minimize a collision's effects inside the cabin, making it comfortable and secure for each occupant.
Abarth Electronic Stability Control
The Abarth's three-mode Electronic Stability Control allows each wheel to respond when there's a difference between your steering and the vehicle's path. By using dynamic control systems, the Abarth helps you stay in control on slippery roadways during inclement weather.
The 2016 FIAT 500 Abarth is also equipped with anti-lock brakes, Brake Assist, and Traction Control, which work together to maintain directional control after stopping short to avoid a collision.
Abarth Available Rear Park Assist
Parking in Manhattan or Long Island is tough. Luckily, the 2016 FIAT 500 Abarth offers a Rear Park Assist system to help you avoid collisions while backing up. As you back into a parking spot, sensors in the Abarth's rear bumper monitor the area around it for large and small objects. If an object is in the Abarth's path, the Park Assist system chimes to alert you so you can adjust your direction accordingly.
Abarth Available Fog Lamps
The suburbs around New York City can get dark, especially if you're driving on back roads or through poorly lit neighborhoods. Fortunately, the 2016 500 Abarth offers fog lamps to improve visibility at night or during inclement weather conditions. 
Test Drive a 2016 FIAT 500 Abarth at FIAT of Manhattan
Between its surefooted safety features and secure design, the 2016 FIAT 500 Abarth provides the passenger protection you need on chaotic, congested roadways in New York. The Abarth's advanced engineering and city-friendly demeanor are built for Manhattan and Long Island's non-stop traffic, while its responsive brakes and strong steel frame safeguard against major collisions and fender benders alike.
Why not try the 2016 FIAT 500 Abarth's safety features yourself? Test drive a 500 Abarth at FIAT of Manhattan, conveniently located at 629 West 54th Street!