When driving around Manhattan, Bronx, or Queens, there may be a time when a light will appear on your vehicle's dashboard. The light may or may not be an immediate cause for concern, so it helps to know the meaning of this illuminated surprise.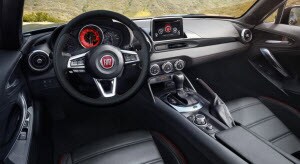 To help decipher between different lights on a specific FIAT model, our team at FIAT of Manhattan created this library of dashboard light guides. We'll go over what you can expect to find in our guides, and how you can benefit from reading through them. If you ever have any questions, don't hesitate to contact us.
FIAT 500C Dashboard Light Guide
FIAT 500 Abarth Dashboard Light Guide
FIAT 500 L Dashboard Light Guide
FIAT 500 Dashboard Light Guide
FIAT 500x Dashboard Light Guide
What You'll Find in Our Dashboard Light Guides
Our dashboard light guides will list common lights you'll find in a particular FIAT vehicle, separated by indicator and warning categories.
Indicator lights simply let you know when a certain feature has been activated, such as high beams or cruise control. Warning lights, on the other hand, will let you know where there's a more serious issue with a certain component of the car, like the engine or anti-lock braking system.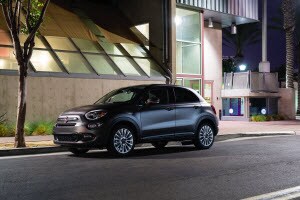 We'll not only go over which light falls into which category, but we'll also describe what it looks like and what it signifies.
How They Can Benefit You
By reading through these dashboard light guides, you can determine if a light being on is a normal occurrence, or if the car is no longer safe to drive and needs to be taken to a reliable service center.
Plus, you won't need to browse through your whole owner's manual to learn about all the different lights. We'll list the most common lights in one convenient spot. This way, you can easily read through them and not be surprised by a certain one that appears on your car's dashboard.
Read Through Our Dashboard Light Guides Today!
To learn more about your car's dashboard lights, click on any of the links on this page and start reading. If a light appears on the dash and needs to be checked out, give us a call or schedule an appointment online.
We here at FIAT of Manhattan are proud to offer resources to drivers like you in the Manhattan, Bronx, and Queens areas.
So, don't wait. Start reading through these dashboard light guides today!