At FIAT of Manhattan, we offer a full range of emergency repairs and routine maintenance procedures specially tailored to your vehicle. Keeping up with regular inspections and maintenance appointments are vital for your car's overall health and longevity, and we're dedicated to keeping your vehicle running like new throughout its entire life.
Servicing Appointments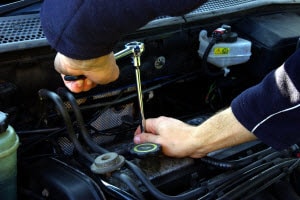 Our customers in Manhattan and Long Island visit our service center regularly for everything from brake repairs and oil changes to tire, transmission, and battery repairs. Our certified team of automotive technicians can diagnose any problems that your FIAT is experiencing and will make the required repairs and replacements for its long-term optimal functioning. Feel free to schedule a service appointment whenever your FIAT isn't running like it should be. Our services are convenient, expedient, and important for your car's health.
Ordering Parts and Accessories
In addition to our extensive catalogue of repair services, FIAT of Manhattan carries a full inventory of OEM parts so you can customize your FIAT to your liking. We're happy to replace any car parts that have broken down over time and will order whatever equipment our customers in Long Island and Manhattan need if we don't carry it ourselves.
Servicing Specials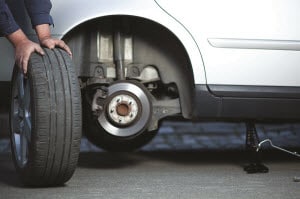 A FIAT is sleek, innovative, and fun to drive, and our technicians will work tirelessly to maintain its quality over the years. That's why FIAT of Manhattan sells their maintenance services at a fair and reasonable price. We offer numerous specials, including discounted services, car parts, and accessories, on our website, which you can consult whenever inspection time draws near.
Schedule a Maintenance Appointment
FIAT of Manhattan provides everything you'll need for your car's maintenance and repairs. You can schedule a servicing appointment online or you can call 888-437-5930 to speak with one of our certified automotive technicians. Our service department located at 620 West 54th Street in New York, NY, and we invite you to stop by whenever you are experiencing car troubles. We're open Monday through Friday from 7:30 am to 8 pm and Saturday from 7:30 am to 5 pm.
Stop in today! We look forward to serving you.