At FIAT of Manhattan, we believe that every customer, no matter what kind of credit they have, should be able to own the car of their dreams. For that reason, we've worked hard to establish a finance center that customers can trust.
We take great pride in the services we offer, both online and in person at our showroom. If you're a resident of Manhattan, Bronx, or Queens, and you're preparing to enter the finance process, read this helpful article. Here, we'll explain the tools and benefits you'll gain from financing with our dealership.
A Team You Can Rely On
When you visit our finance department, we want you to feel confident in our team. FIAT of Manhattan is a family-owned dealership with strong principles. Talking openly about your credit history can be a very personal thing, and your comfort and confidentiality is of the utmost importance to us. No matter who you are or what you're looking for, you can be certain that our finance team will treat you with respect.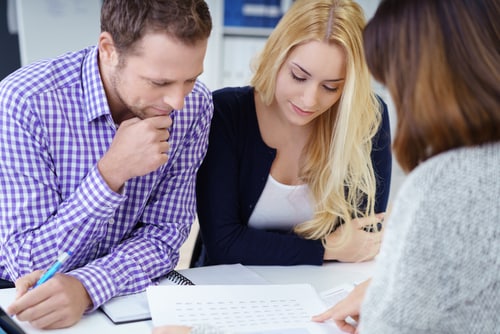 Good credit or bad credit, we just want to help. If you're looking for an all-new loan, we'll sit down and walk you through the process. The better informed you are, the easier things will be. If you're a car owner looking to refinance or adjust the terms of a contract on your existing loan, we promise we'll do everything we can to offer the lowest interest rate possible.
In addition to having great relationships with our customers, we work hard to foster strong relationships with a number of auto loan companies. Ultimately, these good relationships will come back to benefit you. When you need a company that'll understand your individual budget, we'll play the middleman and ensure you get the most support possible.
Convenient Online Services
When you visit the FIAT of Manhattan website, navigate to our online finance center. Here, you can find several services that'll aid in your financing process.
Value your trade-in: If you're looking for a new car, one of your first steps will be to trade in your current vehicle. From our online finance center, you'll find an easy-to-use trade-in calculator. Value your car on Kelley Blue Book, one of the most trusted vehicle resources on the internet, and find out how much your car is worth. Even if it's not much, every little bit will count toward your next down payment.
Calculate your loan: When you have a good idea of how much you can put toward your down payment, as well as what the price of your new car may be, use our convenient online loan calculator to estimate payments. From here, you can easily access our inventory of new and pre-owned vehicles, which means that you'll have plenty of options to choose from. We know that within our expansive inventory, the right car is waiting for you.

Fill out a credit application: Our online credit application is simple. In fact, it should take only five minutes to complete. All your information will be encrypted using the latest security protocols, and will remain completely confidential.
We guarantee these online tools are easy to use, and won't take up much of your time. Fill them out today to get started on your car buying journey.
Visit the FIAT of Manhattan Finance Department
We know that applying for an auto loan can be a little overwhelming, especially if you've never done it before. Not only does our finance team at FIAT of Manhattan want to walk you through the process, we also want to take care of the hard work. No matter what your credit score may be, we promise all residents of Manhattan, Bronx, and Queens that we'll make your auto loan experience as painless as possible. Contact us today and see what FIAT of Manhattan can do for you!