Making the decision to get a new car is a big moment. Many people drive used vehicles for years before they decide it's time to upgrade to their first brand new vehicle. With this comes a lot of other decisions, and the make, model, color, and features are only the start of it.
The most fundamental choice for many new car seekers is whether to lease their next vehicle or buy it outright. Check out some resources, tips, and advice for determining which is the best for your car needs in Manhattan: leasing or buying, and how Fiat of Manhattan can help.
When is Leasing a Good Option?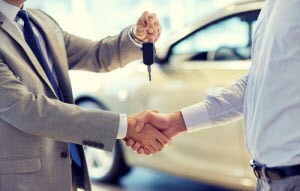 Leasing, at its core, is renting a vehicle. You'll make normal monthly payments and maintenance just like if you had financed the car, but at the end of the period you'll return the car. The dealership will inspect it for damage and may charge you if there are any issues beyond what could be considered normal wear and tear. You'll also be limited to a certain amount of miles on the vehicle, and you could be penalized for going over.
Why do people choose this option if it's just a rental with restrictions? There are several reasons:
Leasing allows you to drive a fairly new car-most lease agreements are for about three years, meaning most of your service and repairs will always be under warranty.
It allows you to try out a car. You might be able to work out a great deal to buy it outright if you still  like it at the end of the lease.
You can often get outstanding incentives and a very low monthly payment on a lease. Get more car for your money!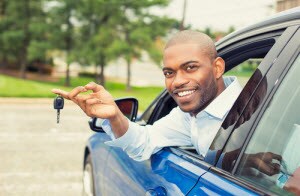 Leasing is a great option for those who drive gently and don't put a lot of miles on their vehicle, and who want the most car for their money but don't mind an ongoing monthly payment.
When is Buying a Good Option?
When you buy a vehicle, you take complete and full responsibility for it. That means you'll be responsible for selling the car when you're ready to upgrade. It also means, however, that you don't have to worry if the vehicle gets damaged. If you get into an accident or decide you don't want it after a few months, you have more options than leasing. If you plan to drive a lot of miles or live in downtown Manhattan and Long Island where you might get a fender bender, or just want the ability to get rid of the car you don't want, then this is a great option for you.
FIAT Lease Dealer
In the end, whether to take a Manhattan buy vs. lease deal is up to you. At FIAT of Manhattan, our helpful sales and finance department can advise you on the best path to take. We offer a complete line of FIAT vehicles with special deals and incentives as well as occasional sales. Stop in and check out our inventory, then talk to our sales staff about a great deal today!