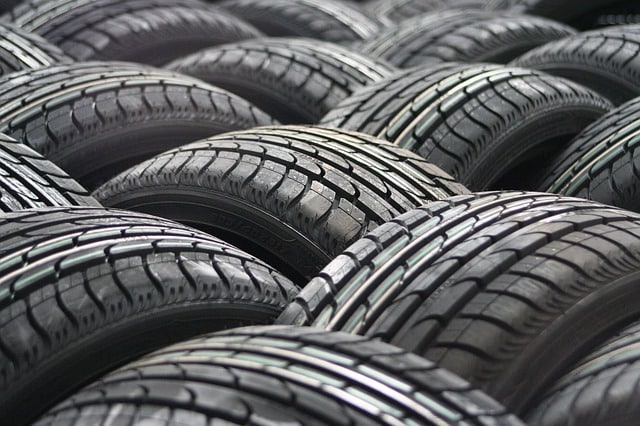 For most people, rims are exceedingly more exciting than tires-and for them, bigger and shinier is better. And most people don't actually know how much thought and technology goes into tire engineering and production.   
The first pneumatic tire-pneumatic means filled with air-was patented in 1845 in Scotland by native inventor Robert William Thompson.  As a self-made man, Thompson taught himself chemistry, electricity, astronomy, and mathematics.  He also invented the fountain pen, steam traction engine, and solid India-rubber tires for heavy steam engines. 
Additional Information and Tips
The tire was discovered again over 40 years later in 1887 by British inventor John Boyd Dunlop.  He used a rubber tube to replace his young son's tricycle wheels.  His son often complained of headaches from the bumpy ride, and the inflatable tire was Dunlop's remedy.  He first tried just wrapping the wheel with rubber, which helped absorb some of the shock.  With a little more thought, he created an inflated tire and that was even better. 
As fast as car models are updated and features are added and upgraded, the same is true for tires.  The first pneumatic tires were made of natural rubber, later different combinations of materials were added later. Today they're much more complex than we realize. 
Tire Maintenance
Today's tires are made from a combination of synthetic rubber, natural rubber, fabric, wire, and chemical compounds, including carbon black.  Tire tread gives a containment space for compressed air, which allows the tires to grip the road.  By providing traction with the road, tires help to create a smoother ride by absorbing shock.  With all of the stop-and-go driving in Manhattan, absorbing the shock the car endures with each stop is vitally important for preventing physical injuries in normal traffic.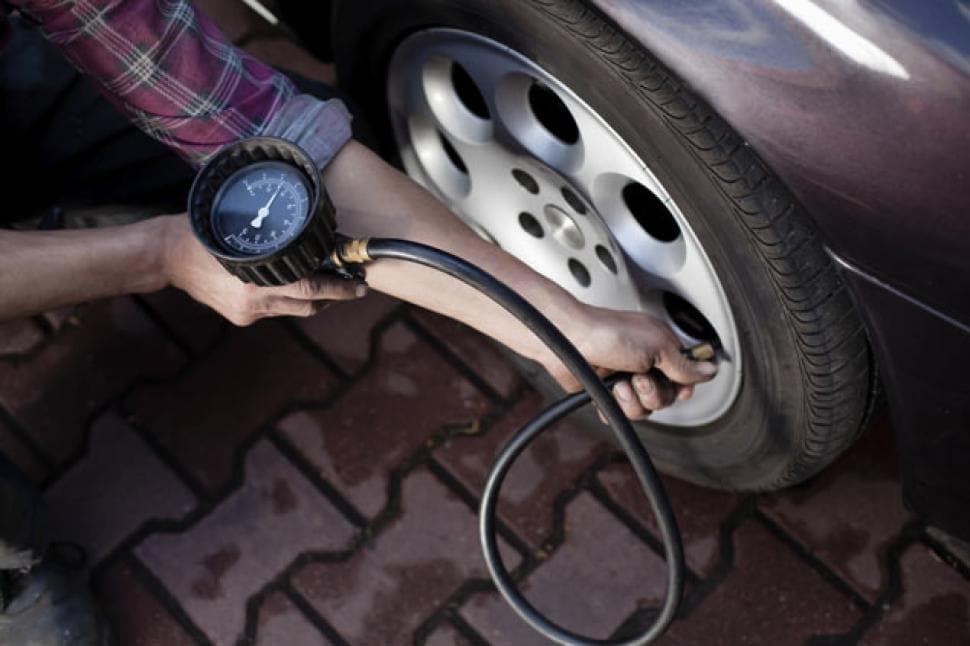 The best way to keep your tires at their best is to check the air pressure and tread level often.  Tires have the best psi level stamped on the side near the wheel. (Psi is a measure of pressure and means "per square inch.")  You can get a simple tire gauge at a local gas station or auto parts shop, and some gas stations have air pressure machines with a built-in gauge.  If you don't know how to add air to your tires or check the tread level, you can take your car into the service department at FIAT of Manhattan and they can check it for you. 
Schedule Your Tire Service Appointment
There are so many questions associated with your tire care.  They can range from when should I get new tires? to what kind of tires are best for my car? The best place to get the answers to all of your questions is by visiting the service department at
FIAT of Manhattan
.  With the help of a specially trained technician, you can begin to understand the inner workings of your
FIAT 500
. 
We hope to see you soon!